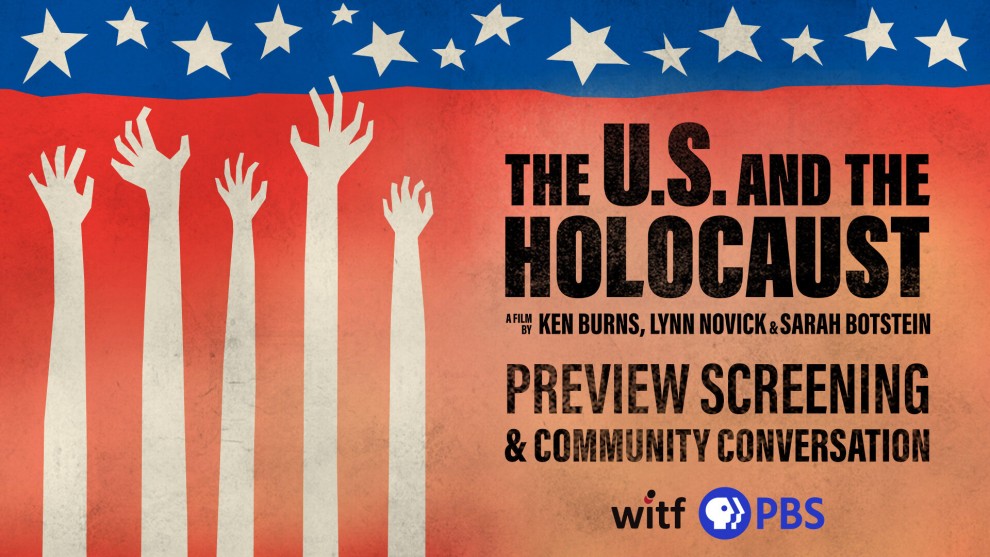 The Mobile Area Jewish Federation and the Gulf Coast Center for Holocaust and Human Rights Education will host a one hour preview of Director Ken Burn's new documentary, The U.S. and the Holocaust on Wednesday, September 7 at 7 PM. The event will take place at Bernheim Hall at Ben May Library located at 701 Government Street. A 45-minute preview of the series will be shown, followed by
audience discussion, and light refreshments.
 
Speaker: Dr. Alexandria Ruble, Assistant Professor of History, Spring Hill College
The U.S. and the Holocaust is a three-part, six hour series that tells the story of how the American people grappled with one of the greatest humanitarian crises of the twentieth century, and how this struggle tested the ideals of our democracy. By examining events leading up to and during the Holocaust with fresh eyes, this film dispels the competing myths that Americans either were ignorant of what was happening to Jews in Europe, or that they merely looked on with callous indifference.mediately follow.
Premiering on PBS September 18-20, 2022, The U.S. and the Holocaust is directed by Ken Burns, Lynn Novick & Sarah Botstein, written by Geoffrey C. Ward, story by Kevin Baker and produced by Burns, Novick, Botstein and Mike Welt.
Sponsor: Mobile Area Jewish Federation, Gulf Coast Center for Holocaust Education